This year I actually remembered to bring in my plants. It's a Christmas miracle!
Etta and I worked together and built this bench. Our friendly elf liked it so much she had to join in on the fun.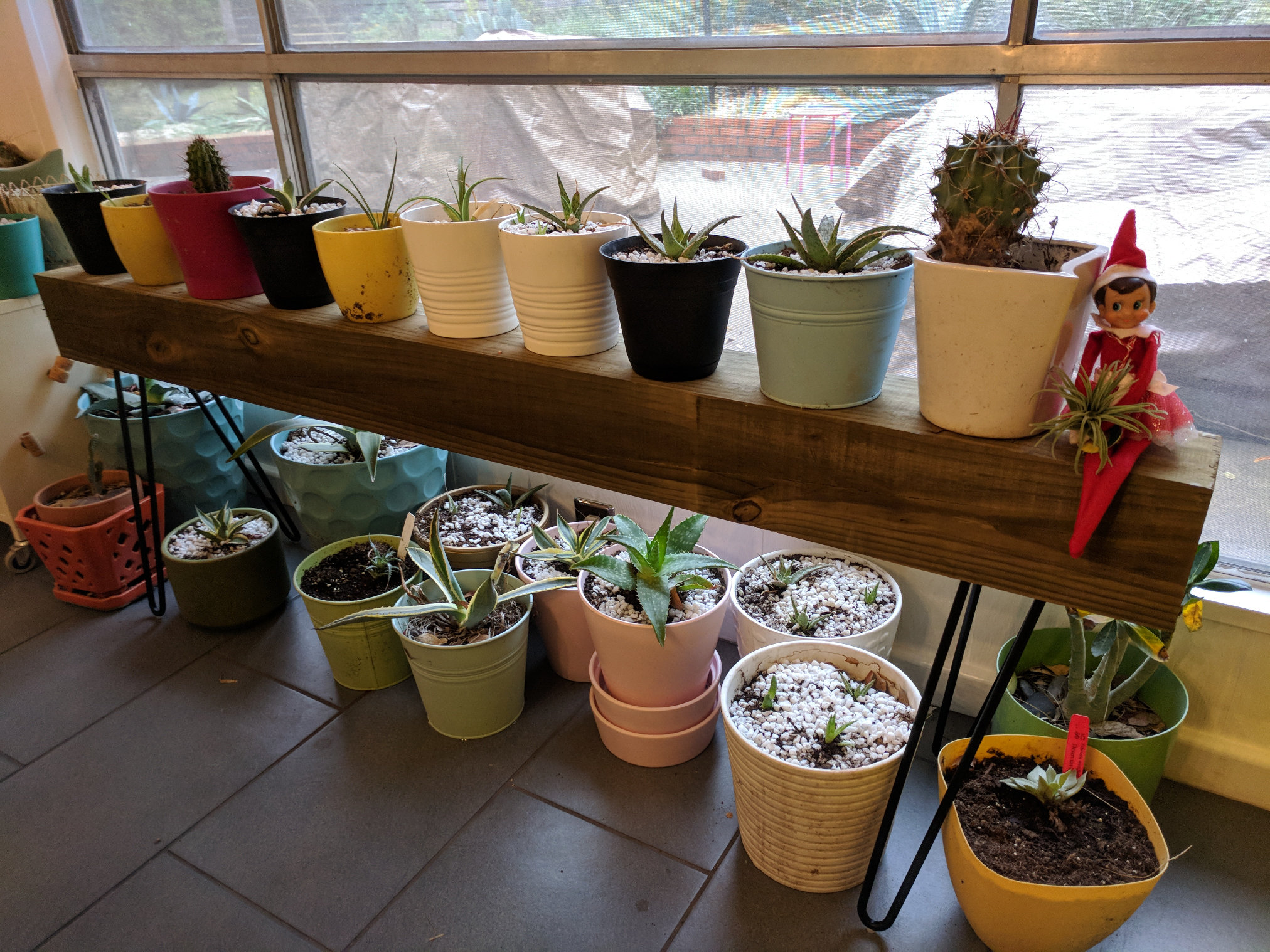 Here are the instructions if you'd like to build one of your own.
I already had:
a hand saw
a drill
a large-ish drill bit
a star drive bit for the lag screws
So at Lowes I purchased:
Once you get it home figure out how long you actually want the beam. Probably not eight feet. We went with about 65 inches. Mark where you want to cut it and then cut with a hand saw. Tedious, but it works.
Mark where you want the legs to sit and mark the holes with a sharpie. These legs are made to attach to a skateboard, but really two bolts on each side is all you need. I did them diagonally, two bolts on each side. Drill pilot holes with a fairly large drill bit, then screw in the bolts with the washer on the outside of the leg.
That's it!